Silver Mine
Closed in summer 2023.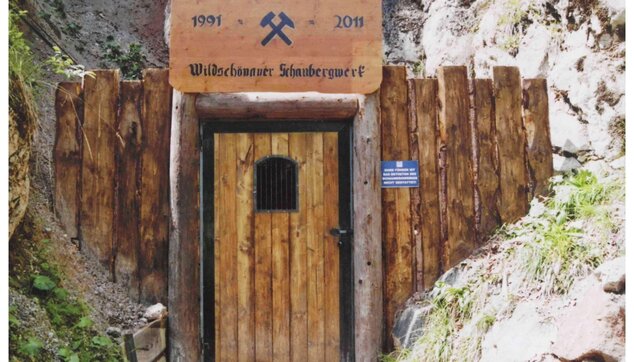 Closed in summer 2023.
Interesting and historic facts about the life of 18th century miners.
An historical look at the Wildschönau mining industry of almost three centuries ago in the old mine in Thierbach:
medievel mine
fairy tale mine for children
presentation of the mining trades
correct information about the life and times of a miner under the ground
tool exhibition
precious stone mined in the Tirolean Alps
 Please take a jacket and good walking shoes with you. Guided tours for groups possible on request.
Opening hours
Contact
Wildschönauer Schaubergwerk
Sauluegweg, Thierbach
6311 Wildschönau