OoooHHM on the wILDSCHÖNAU high pasture
Mountain Yoga
The range of services offered by "Mountain Yoga" has been expanded to include "Mountain Health", supports people in the areas of relaxation, stress management and strengthening their physical and mental abilities. The focus is on body, mind and soul. Choose between different yoga units, meditations, mindfulness and relaxation trainings your perfect balance.
Go with yoga and mindfulness trainer Daniela Gwiggner to special power spots in the mountain world and let yourself be surprised by various specials and yoga events. If you want to unwind from everyday life without too much exursion, let yourself be transported into deep relaxation with a singing bowl or energy applications.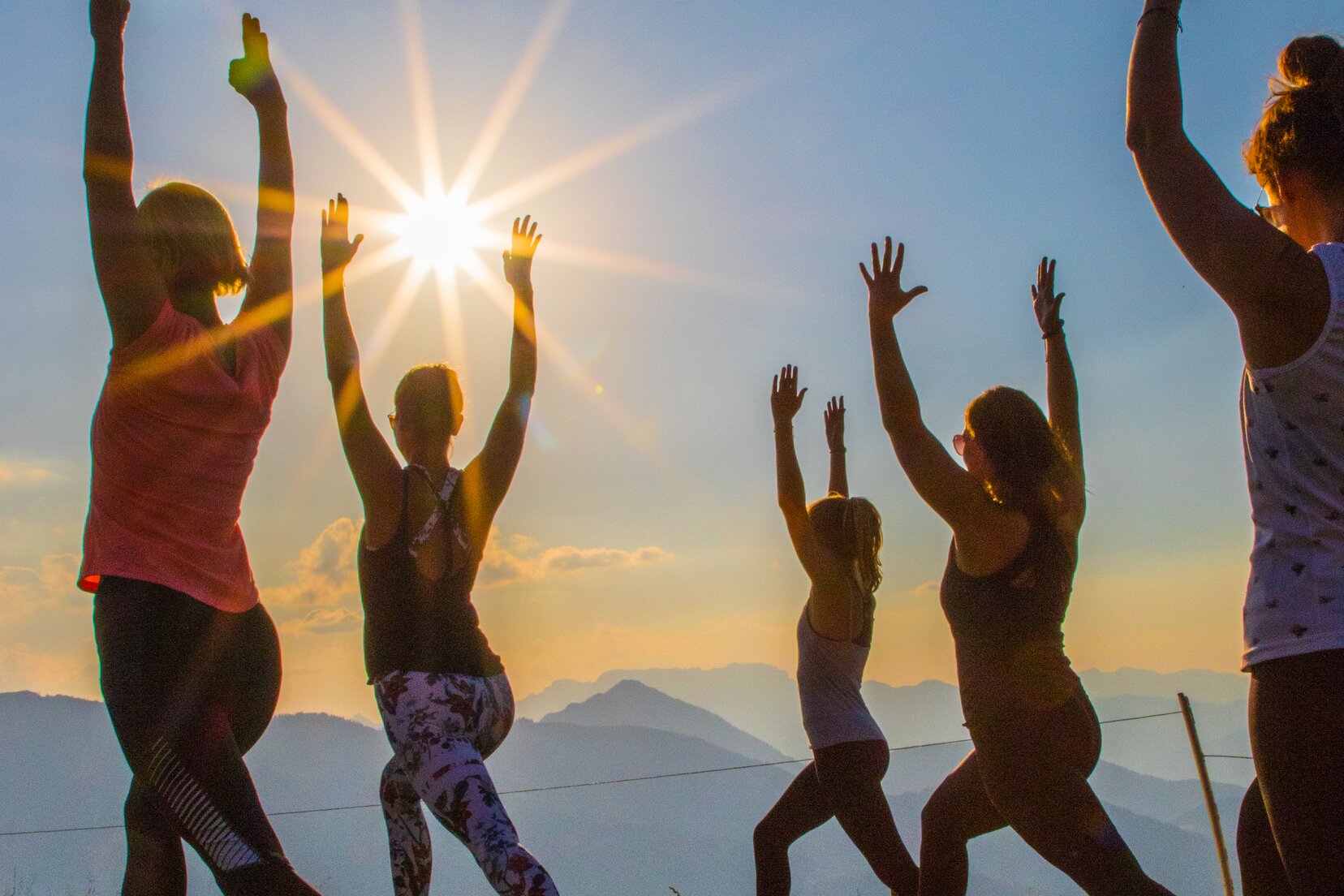 Yoga - From heart to heart
Whether you are a yoga novice, a power yogi, a peace seeker or looking for pain relief - the range of offers is individually designed and adapted.
Daniela incorporates her experience of different yoga styles into her classes - the sessions are a mix of "yin and yang", with lunar aspects also taken into account. Special experiences are awakened when yoga is practised in the great outdoors - at power spots in the Wildschönau mountains.
Yoga courses
In addition to the weekly yoga classes, which take place indoors or outdoors depending on the weather, the mountain yoga events on selected dates are an annual highlight.
The yoga courses "Yoga brunch" and "Sunset yoga" take place at the Hörbighof - a mountain farm in the highest village of the Wildschönau in Thierbach.
One session lasts 60 minutes, after which an alpine breakfast or a sundown snack awaits participants.
Price per person: € 35.00
Further information, details & registration:
Daniela Gwiggner, BA
Tel. +43 664 3528042
www.mountainyoga.co.at