Welcome
to the Wildschönau Valley
Wild and beautiful, traditional and rustic - the Wildschönau Valley in the heart of Tirol. The secluded location and it's unique hospitality make the Wildschönau a special place.
The high valley with its villages of Niederau, Oberau, Auffach and Thierbach lies in the heart of the Kitzbühel Alps. Each of the villages has its own charm but Thierbach in particular is simply idyllic.
The people of Wildschönau are hospitable and the valley is steeped in tradition: In the Valley of the Farmers there are still 260 working farms. Traditional costumes and the prized local dress, the "Kasettl" are proudly worn at festivals and processions. Numerous folklore clubs - such as the ancient Rifle Company or the Sturmlöda - enrich village life. A unique product is the Krautinger beet schnapps.
These special features make the Wildschönau, with its well-developed holiday infrastructure, leisure activities and cosy accommodation an unforgettable holiday destination.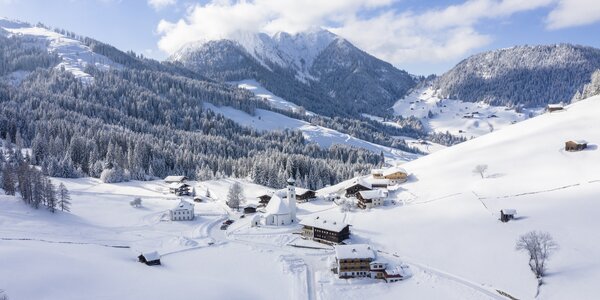 1 valley - 4 villages - thousands of adventures
Locals, from kids to pensioners, greet you on the street.