Picturesque oberau in the centre of the valley
Oberau Wildschönau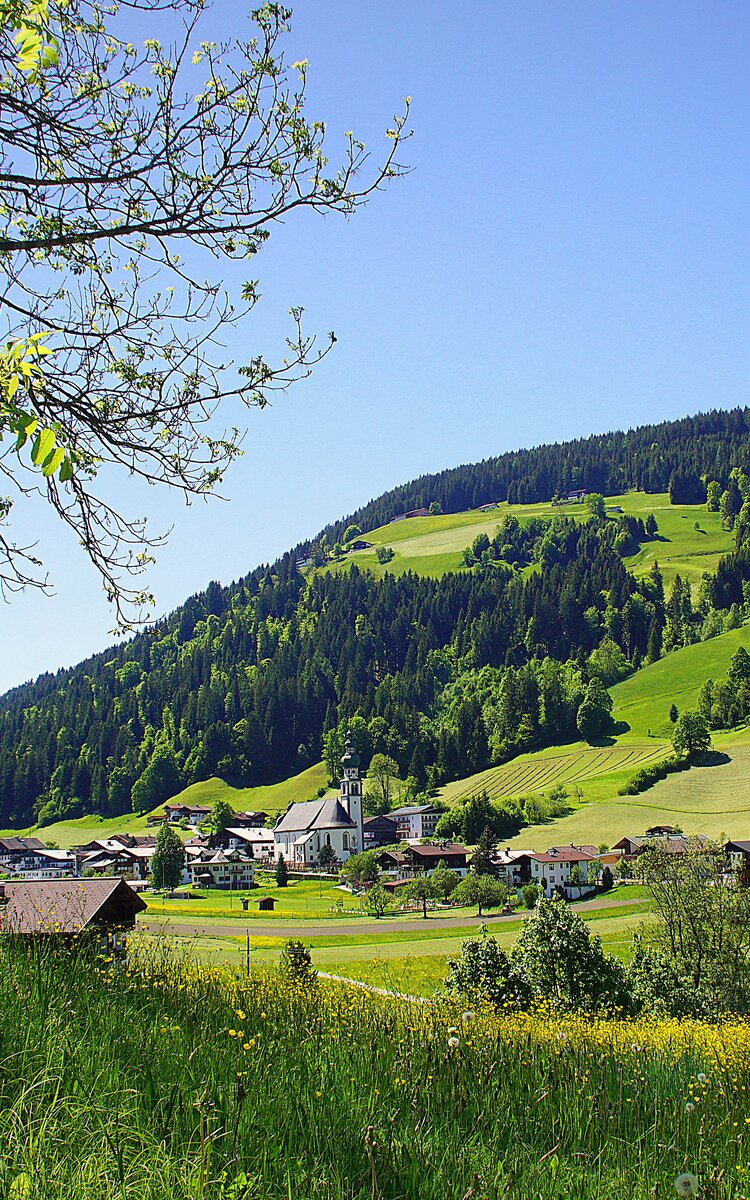 In the centre of the Wildschönau at 936 metres lies the picturesque village of Oberau.
The village is dominated by the striking 250-year-old baroque church, often called the cathedral of the Tirolean Lowlands because of its size. Always in view is the Schatzberg, whose ski slopes entice you in winter and the hiking trails in summer.
Located in a farmhouse that is over 200 years old and exactly half way between the two villages of Niederau and Oberau lies the "Z'Bach" Mountain Farming Museum. St Frances Path, a pleasant 3.5 km long walking path leads past it. Oberau is also home to a tennis court and the outdoor swimming pool. Popular hiking destinations from Oberau are the Kragenjoch and the Rosskopf. Walks also lead over the Roggenboden, the sunny balcony of the Wildschönau towards Auffach.
The Schiesshüttl lifts in Oberau are ideal for children and beginners because of the easy slopes. The central location is perfect for parents who want to watch
their little ones make their first skiing turns. The little Roggenboden ski area is located on the outskirts of Oberau. The larger areas of Schatzberg and Markbachjoch can be reached in just a few minutes!
And then there's Mühltal
The small hamlet of Mühltal belongs to Oberau and is the "gateway to the
Kundler Gorge", one of Austria's most beautiful natural gorges, directly accessible from Mühltal. The small village is also the starting point for an excursion or hike to the romantic village of Thierbach. The station of the slow train is also located here. The Schatzberg skiing area is 2 km away