the most beautiful village
Thierbach Wildschönau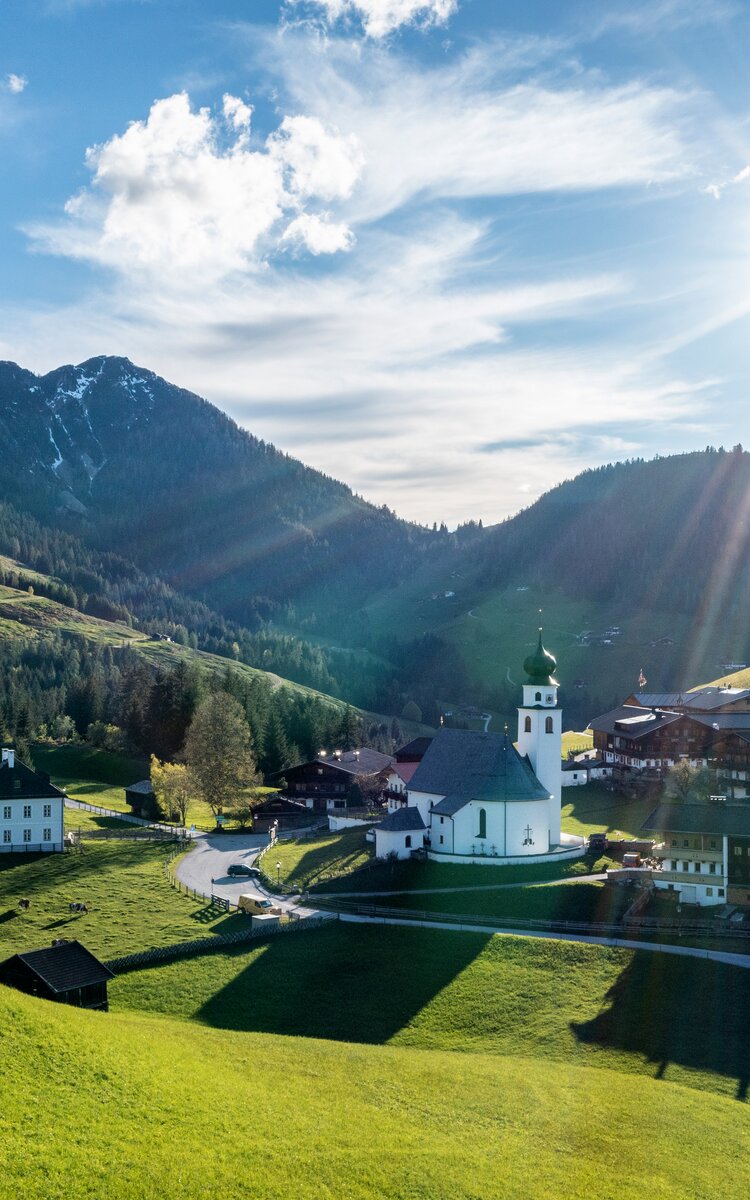 Thierbach at an altitude of 1150 m is the most idyllic and smallest village in the Wildschönau and also the highest village in the Kitzbühel Alps.
The enchanting hamlet lies hidden away and consists only of the parish church, a few traditional farms, a couple of inns and the primary school with just 9 pupils. Here, in this remote location with only 160 inhabitants, there is peace and quiet and a very special atmosphere.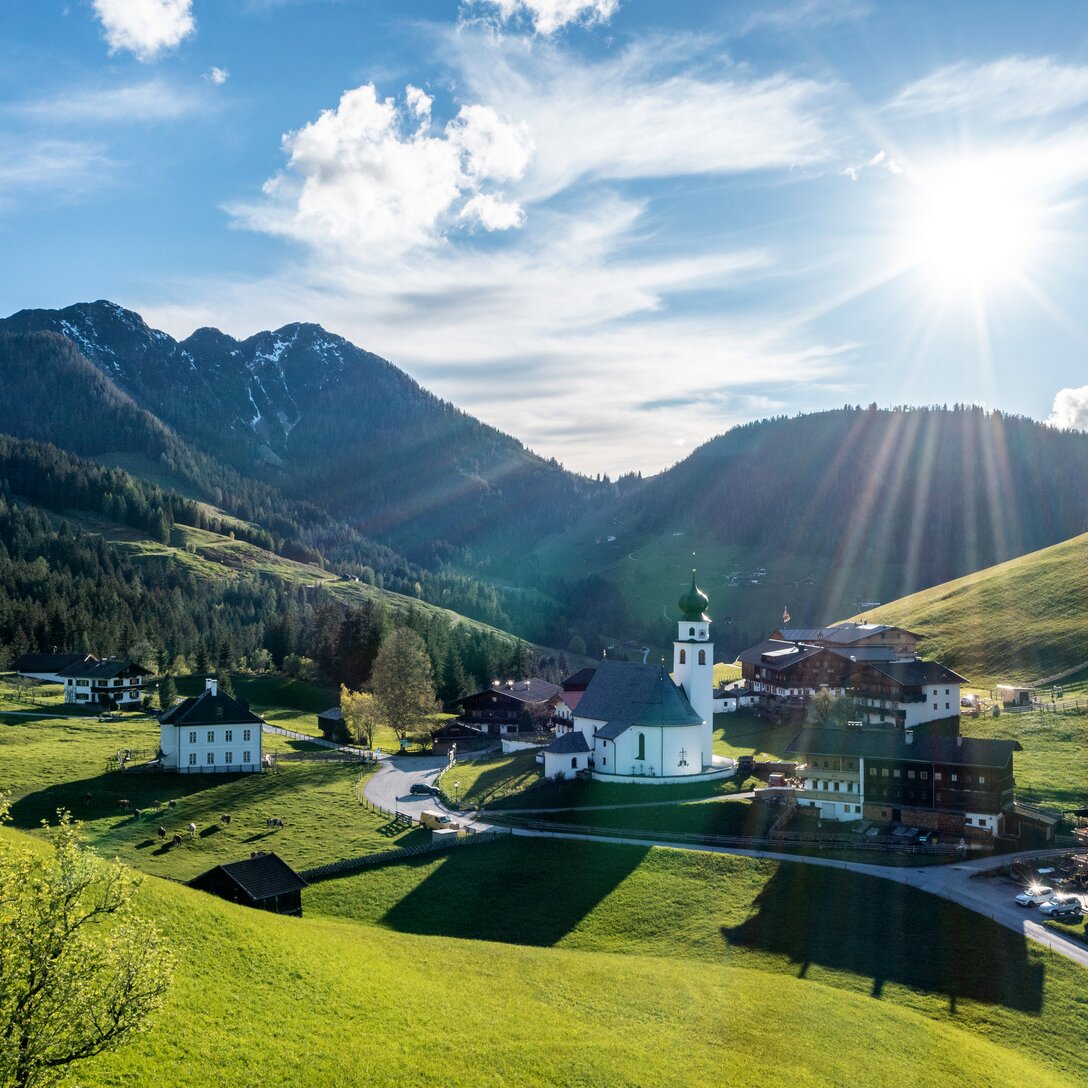 In the background of the village rises the imposing Gratlspitz, a popular hiking mountain and "landmark" of Thierbach. Thierbach is also the starting point for a mountain bike tour or hike up the Schatzberg. E-bikers like to choose the little village for an excursion. The life of the miners is documented in the show mine. There is much for children to discover among the trees on the forest family trail in Thierbach. There are also a few places to stay in Thierbach.
The village in winter could not be more idyllic. Snow-covered farms, the church with its onion roof and the silence have an effect of their own. A carriage ride through the little village is uniquely romantic. One of the most beautiful winter hiking trails leads around the Thierbacher Hilltop (a forest family trail). There is no ski lift in Thierbach but skiers who take the ski bus to the Schatzberg ski area in the morning can ski back down to Thierbach via the ski route at the end of the day.