our unique beet schnapps
Krautinger schnapps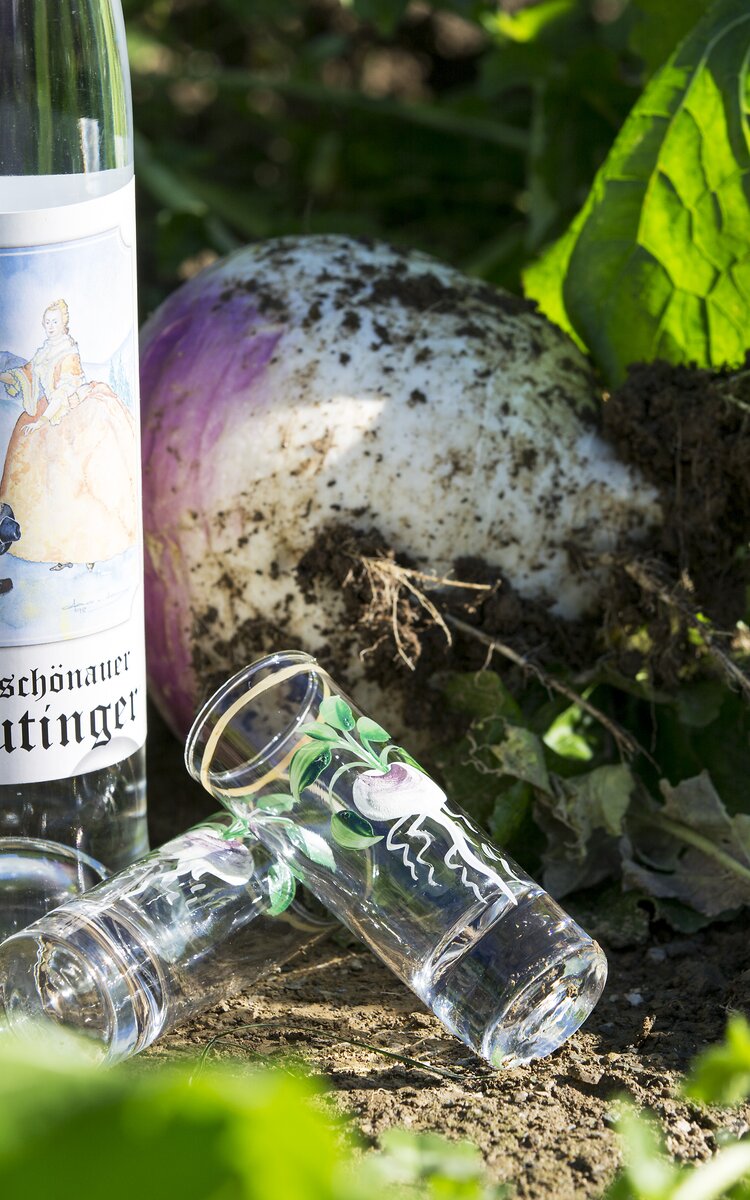 The original beet schnapps from WIldschönau Tirol
Nowhere else in Tirol or Austria, no only in the Wildschönau is the so-called "Krautinger" distilled. The beet schnapps is made from the white beet.
In almost every household there is a bottle in the cupboard for stomach aches, because Krautinger is actually a household remedy, elixir of life and medicine all in one. After a hearty meal, Krautinger is a special digestif.
The smell is unique, as is the taste. Either you like it or you don't. In any case, a visitor to the Wildschönau can hardly avoid tasting Krautinger.
Empress Maria Theresia granted the right to distil schnapps from turnips in the middle of the 18th century. Originally, 51 Wildschönau farmers were granted this monopoly. Some farmers still do to this day. In the meantime there are 16 farmers who make use of this distilling right.
Production of the Wildschönau Krautinger schnapps
The white stubble beet (also called water turnip) is harvested in summer and autumn. It must be washed clean and reduced to mash. The mash is thickened to a third of its original volume, left to ferment with yeast for 48 hours and finally distilled.
However, the process is not as simple as it sounds.
Besides patience, there are many other contributing factors to the quality of Krautinger schnapps. Among other things, the fire; electric boilers are disdained by the beet farmers.
Beech wood provides the necessary temperatures. Die-hard "Krautinger distillers" abhor industrial seeds and grow the seeds themselves.
Beate Hollaus from the  Dillentalhof Farm
The title of "Krautinger of the Year" in 2022 goes to Auffacher farmer Beate Holaus, who won it for the first time.
For the hard-working mountain farmer, this was a dream come true and also a thank-you for all the hard work of a "Krautinger distiller"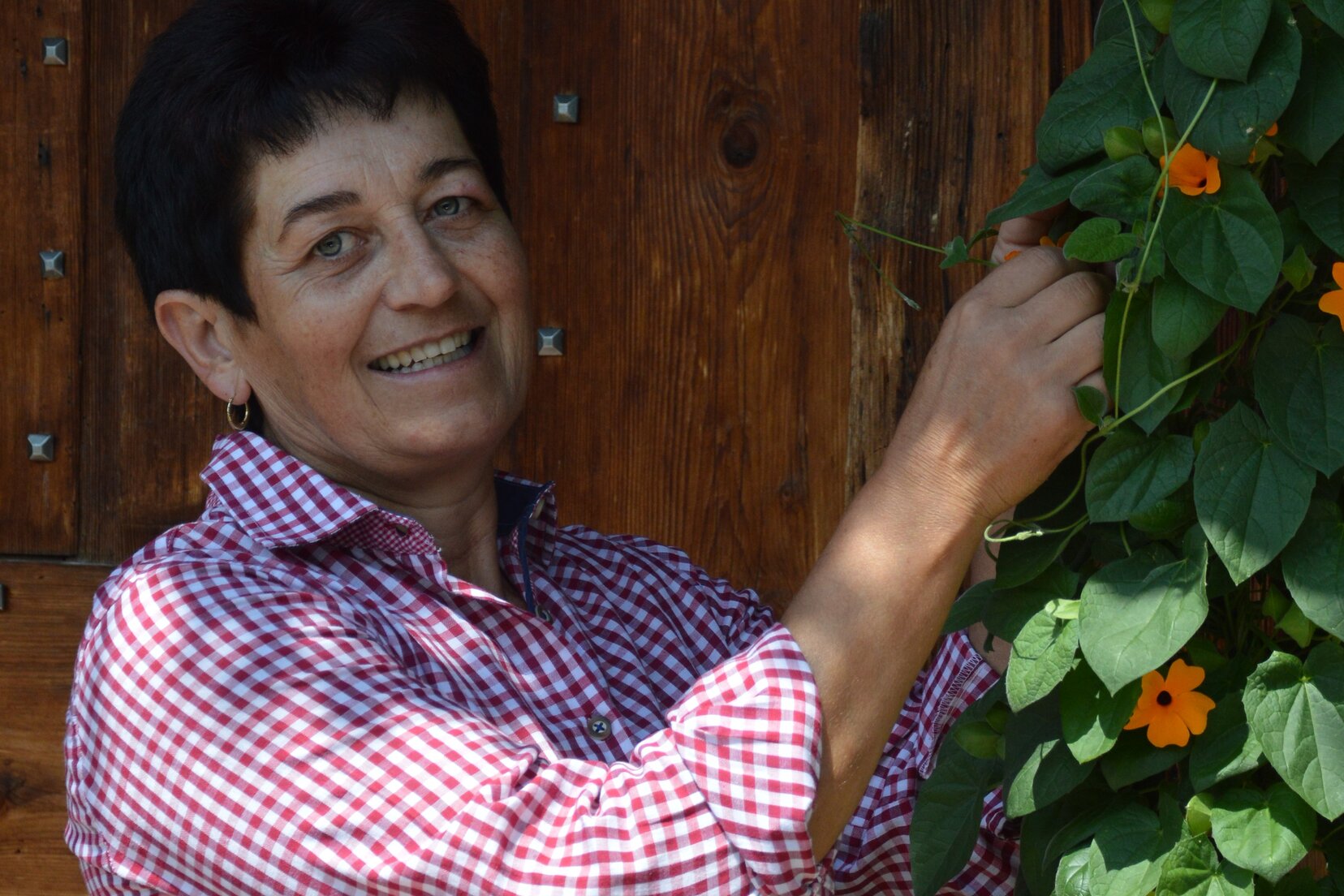 Best in Tradition 2022
Craft Spirits Berlin is Europe's largest platform for artisan spirits and the annual organiser of the Craft Spirits Berlin Festival and the Craft Spirits Berlin Awards.
The "Krautinger Joint Project" was nominated & awarded in the category Audience Award "Best in Tradition 2022" at the Special
Awards 2022!
The Awards recognise products, producers, personalities, inventions and developments that advance the technology, culture, education and perception of Craft Spirits.
This award goes above all to those who are committed to keeping traditions alive.