on two horse power through the Wildschönau
Horse drawn sleigh rides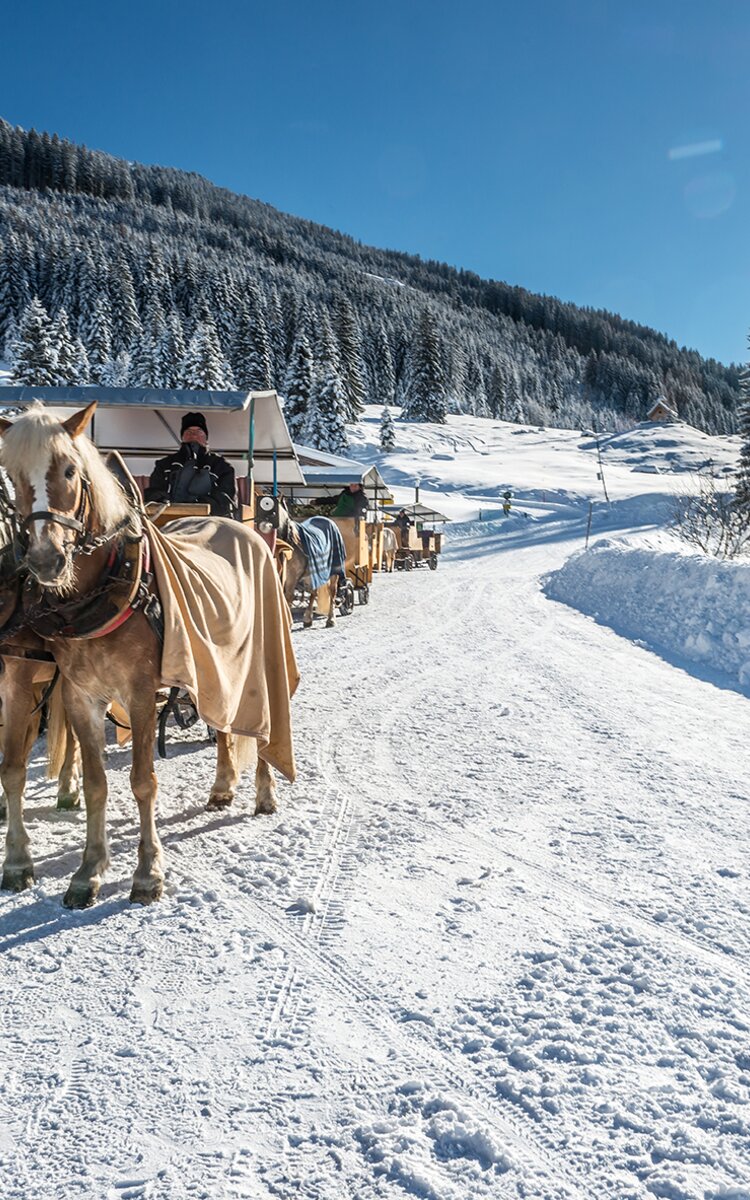 Travelling through the Wildschönau with just a few horsepower is not the fastest way to get around, but it has got to be the most romantic!
Destinations for our horse-drawn carriage are the Schönangeralm in Auffach with the Hintersalcher sleigh company.
The Penning sleigh company brings guests to the Penning district on horse-drawn carriages.
Ossi Hausberger takes us to a very special place, a clearing in the middle of the forest.
The Lehenbauer Farm takes a carriage ride through the romantic village of Thierbach.
Good to know: Even liquid refreshment can be found along the way - during the ride you might want to taste a schnapps or two.