Obervorlehenhof Farm
Krautinger schnapps made by the Hohlrieder family.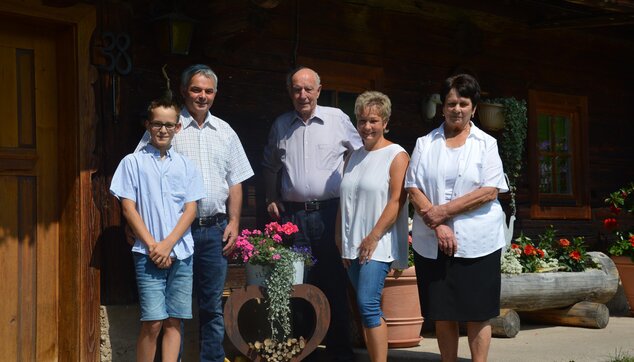 The main ingredient of the famous Krautinger schnapps is the white beet. The schnapps is distilled exclusively in the Wildschönau.
Juliane and Hansjörg Hohlrieder from the Obervorlehenhof distill twice a year to the original recipe. The farm was built in 1733.
Sales directly on the farm.
Opening hours
Contact
Obervorlehenhof
Hansjörg und Juliane Hohlrieder
Zauberwinkl, Oberau 38
6311 Wildschönau