Schönanger Alm Show Dairy
Excellent cheeses are produced on the Schönanger Alm.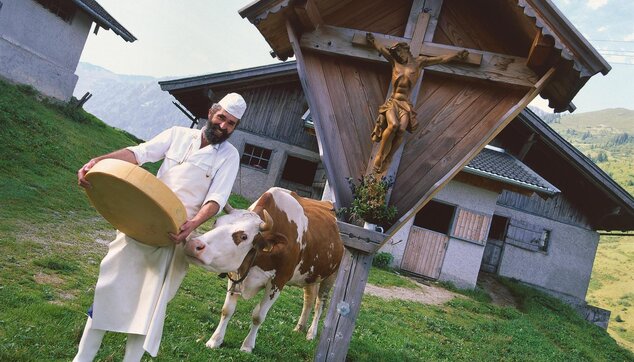 The Schönanger high pasture is the pride of 24 local farmers who own it. On 680 ha of pasture land about 260 cows spend the summer. 2500 litres of milk are processed daily and made into alpine cheese, camembert, tilsiter and herb cheese by master cheesemaker Johann Schönauer. The total yield is sold directly on the alm and in the next door restaurant.
Johann is a regular medal winner at the annual Cheese Olympics! 1400 kg butter is also produced each season.
Admission fee € 4.00/person (for groups from 25 people only)
Opening hours
The dairy shop on the Schönangeralm is open daily from May to end of October.
Contact
Schönangeralm
Fredy Klingler
Schönanger, Auffach 205
6313 Wildschönau