Sollererwirt
Sollererwirt with it's ancient Speckbacherstube dining room.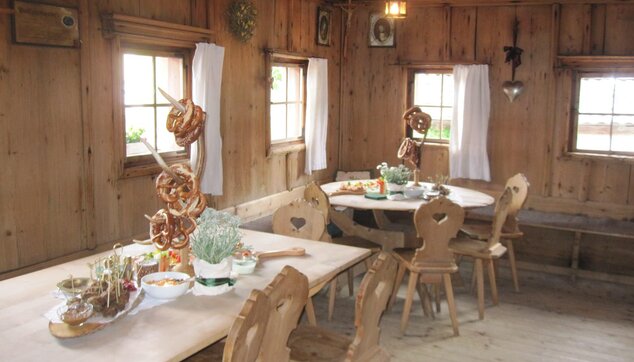 The Gasthof Sollererwirt is over 300 years old and is located directly next to the church in Thierbach. The original inn th Speckbacherstube is named after on of the Tirolean freedom fighters from the Napoleonic Wars (1809).
Enjoy our regional dishes and the uniqueness of our little village of Thierbach.
Opening hours
25/05/2023 - 15/10/2023
tuesday - saturday
09:00 - 19:00

Warm meals served from 11:30 a.m. to 7:00 p.m.
Contact
Traditionsgasthof Sollererwirt
Karin Moser
Dorf, Thierbach 19
6311 Wildschönau