Woodland playground
Playground on the Kogl Path in Thierbach.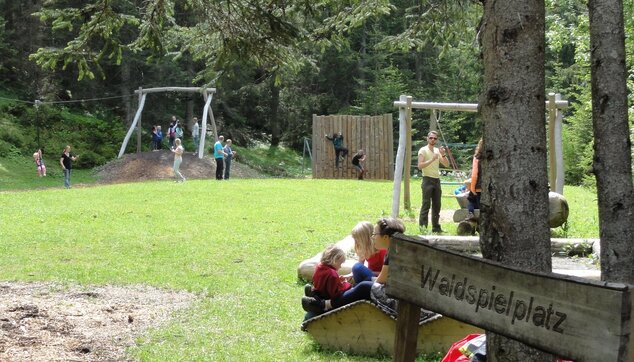 The Koglweg is an interesting theme path around the Thierbach Hill.
The views are beautiful and of the whole valley. Kids love the new theme path in Thierbach where among other things an insect hotel a forest playground and carved wooden animals are hidden in the forest.