cool summer attractions
Summer in the Drachental Family Park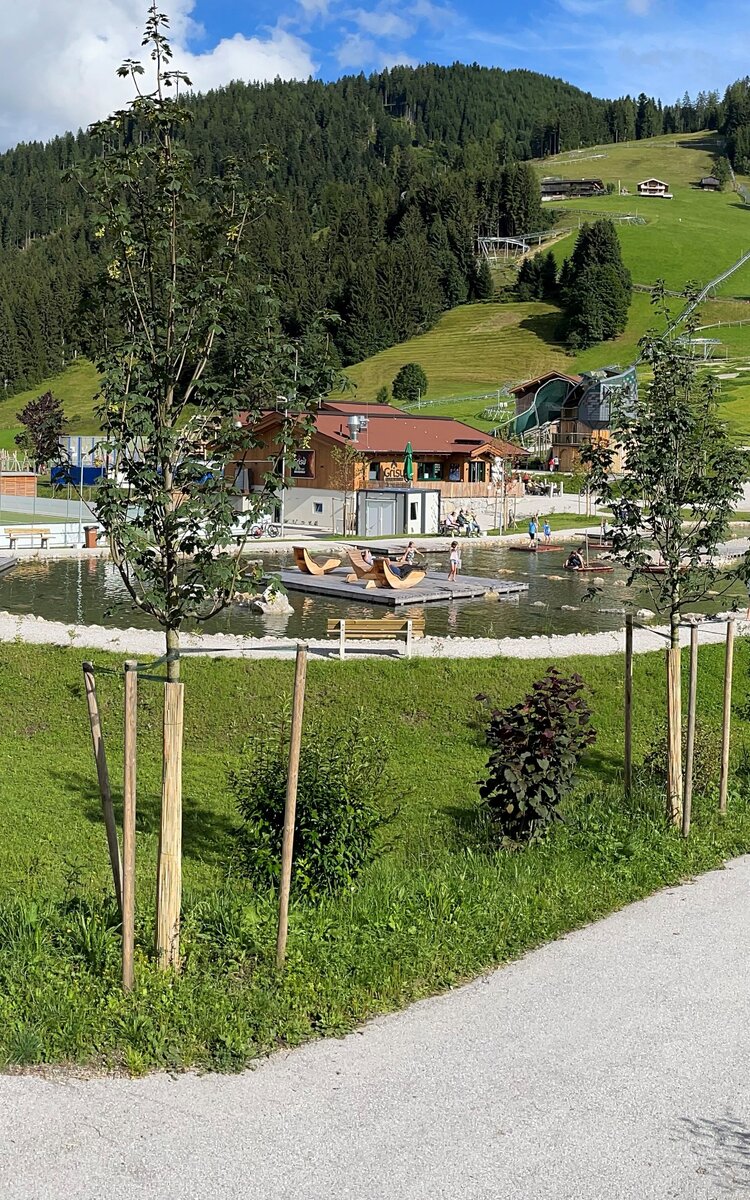 You can spend hours in the Drachental amusement park with the whole family. The park is not only popular with guests and locals of the Wildschönau but is well known as an excursion throughout Tirol and Bavaria. The park is constantly growing and improving with more and more new attractions.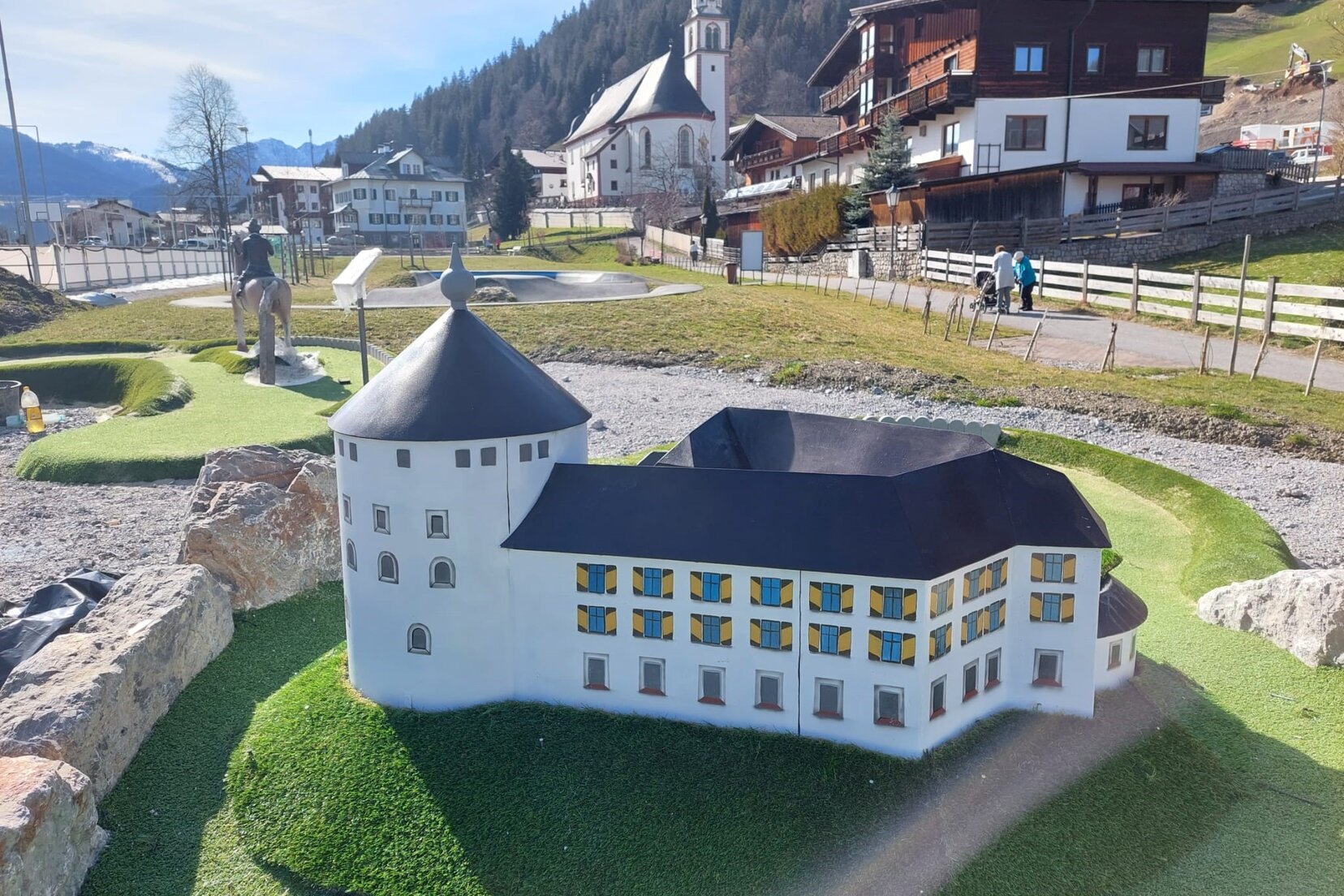 BRAND NEW: Crazy golf
From summer 2023 a brand new adventure golf course will be opening in the Drachental Family Park. A challenging 18 hole adventure golf course set in breathtaking surroundings will be opening in the summer. Our course is suitable for players of all abilities and offers fun for the whole family. We have a variety of obstacles, including water courses, tunnels and ramps, which make playing even more exciting. Our adventure golf course is the perfect place to spend an afternoon with friends and family, celebrate children's birthdays or just relax and have fun.
Play lake
The natural play lake offers a wide range of games and activities as well as relaxation areas. Among other things, there is a rope-guided play raft, four freely movable wooden rafts, an island with water games and the spacious relaxation zone. The play lake has become a popular meeting place for guests and locals alike!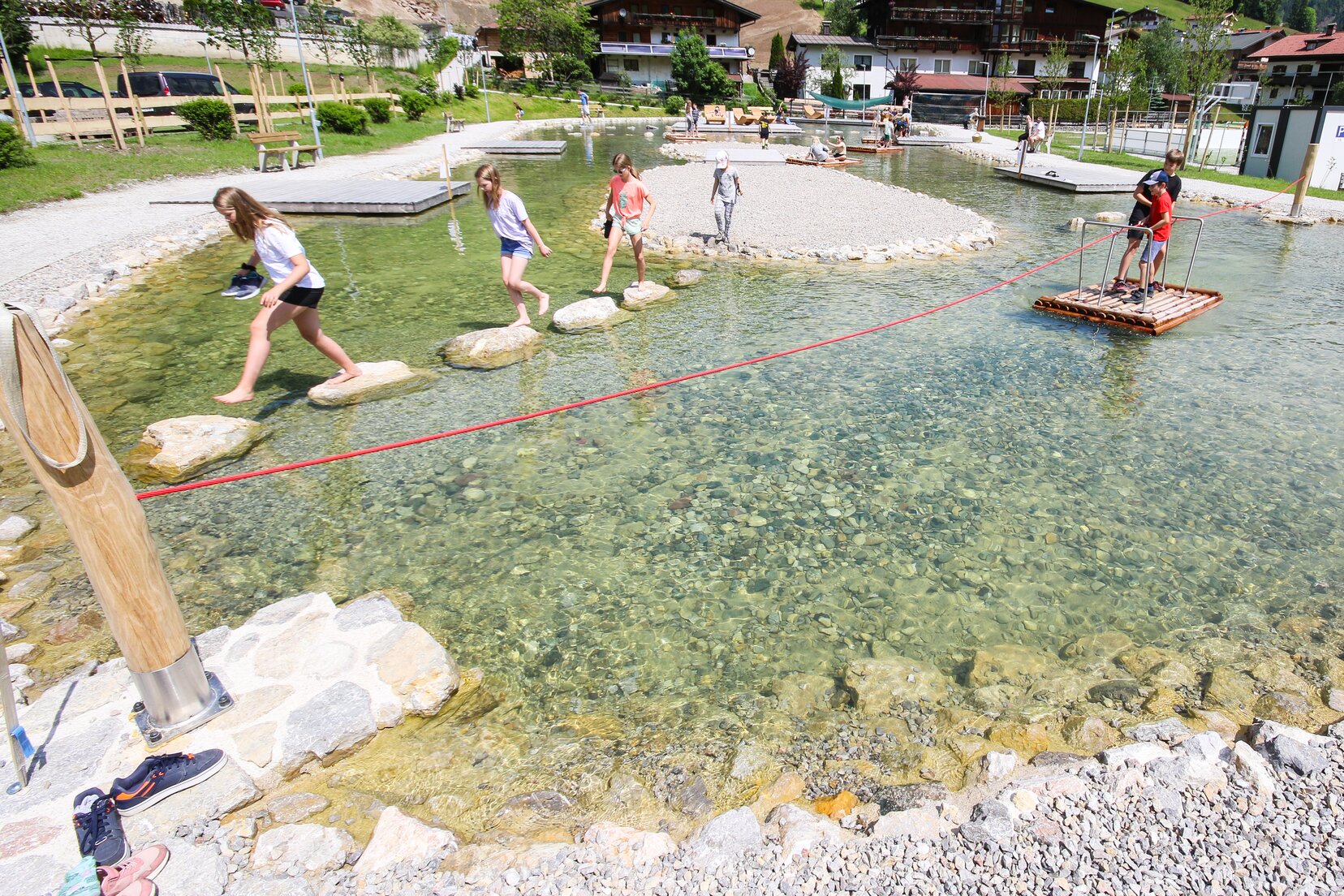 Trampoline & tower
Experience the ultimate adrenaline kick - jumping on our trampolines or from our jumping tower (1/3/5m high) into one of our bagjumps. Fun for kids and teens.
10 minutes
€ 3,50 per person
Block of 10
€ 30,00 per person
Ball rides & playground
"Roll into the fun!"
Our ball rides offer fun and enjoyment for our young visitors. With their elaborate twists, loops and drop tubes, you will be thrilled by what our ball tracks
have to offer.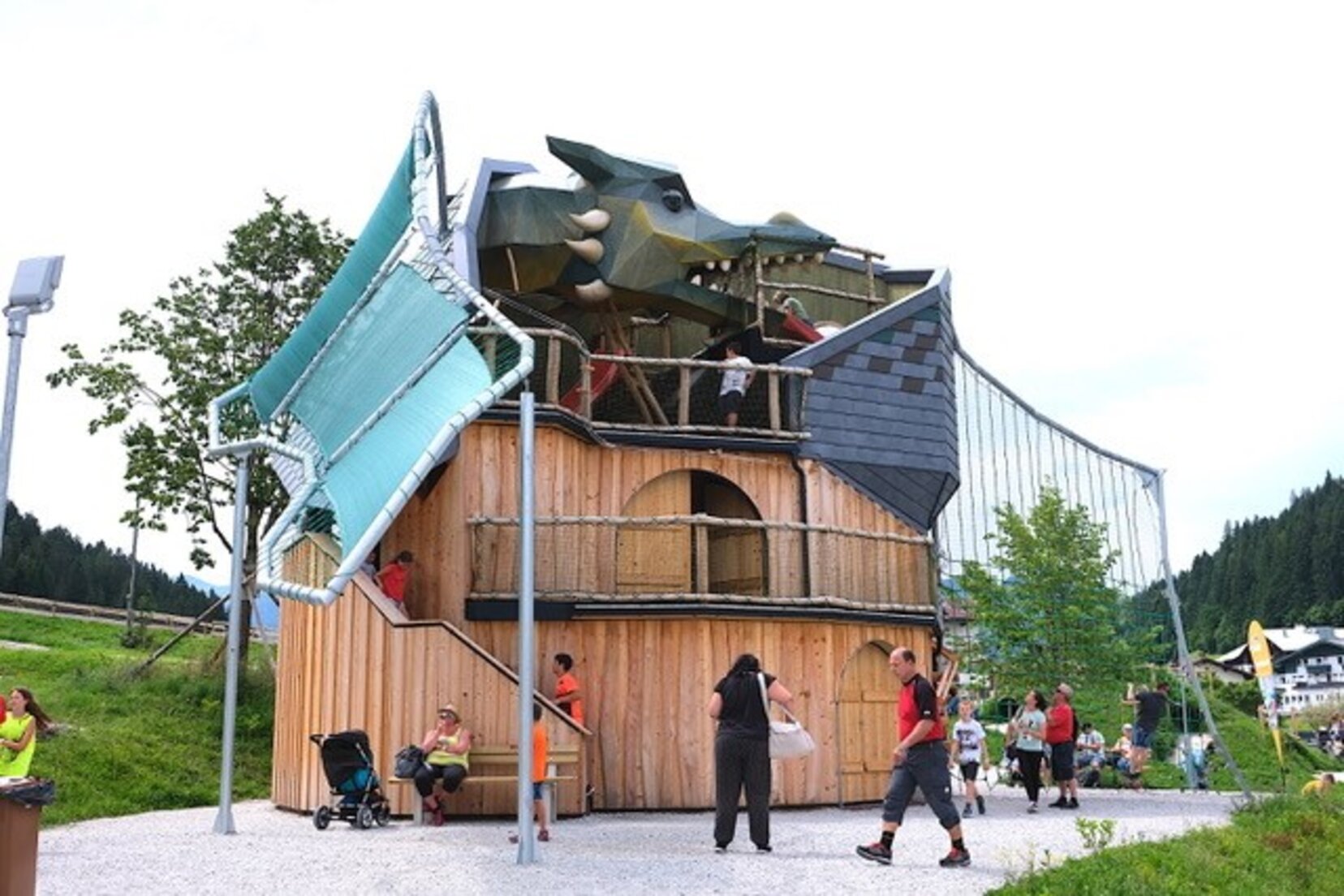 Wooden balls € 2,00
You can keep the wooden balls as a souvenir.
Bike Trail
Young bikers get their money's worth. Three training courses with varying degrees of difficulty guarantee fun and action.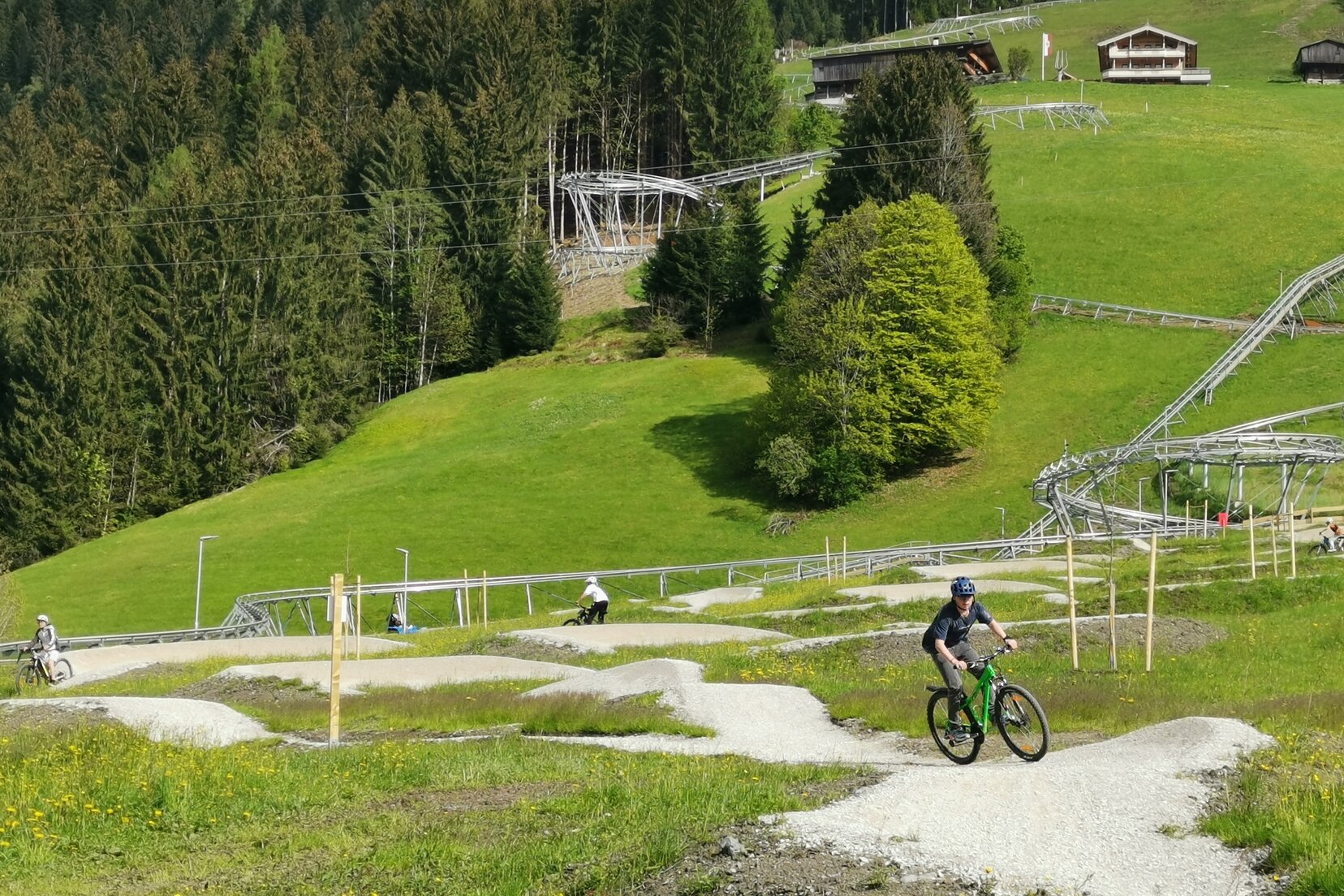 1 hr. Bike Trail
€ 7,00 per person
Day ticket
€ 14,00 per person
Motoric parcours
Develop your motor skills! Our exercise course offers challenges for body and mind. With various stations such as rope bridge, wobble bridge, climbing wall and much more, you can improve your coordination, balance and strength.
Tubing und Tube Jump

For young and old! A speedy ride down the slope on a tyre will make your heart beat faster. Also try our jumping hill into the Bagjump. Suitable for all ages.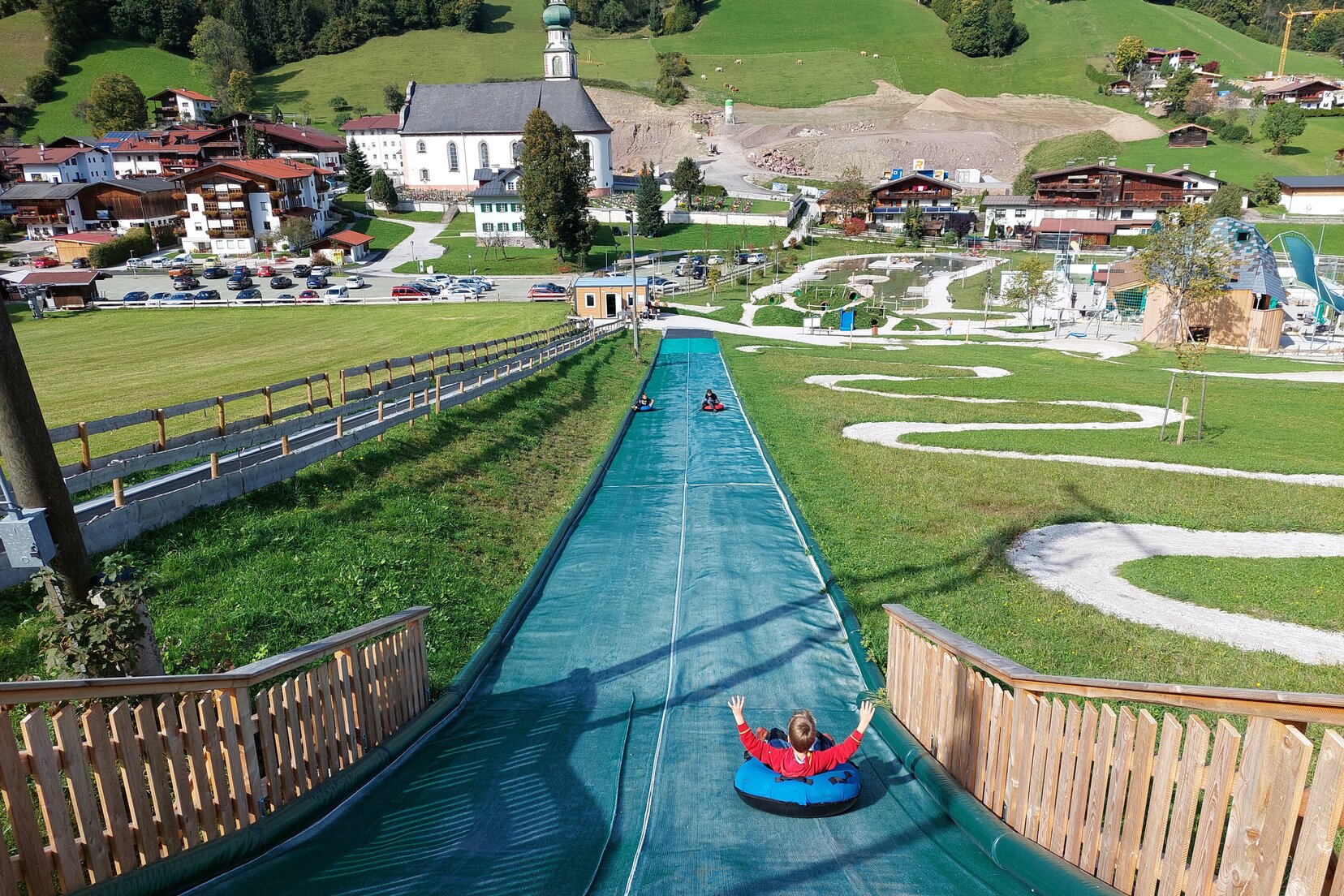 20 minutes tubing & tube jump
€ 4,40 per person
20 minutes Go-Kart
€ 5,00 per person
5D Cinema
Experience movies like never before - visit our 5D cinema!
Our 5D cinema offers an unforgettable movie experience that will amaze your senses. With the latest technologies such as moving seats, wind effects and smell effects, you will be immersed in the action of the movie and feel like you are right in the middle of it.
Grisu Restaurant
In the middle of the Drachental family park, there is a catering area with a large sun terrace. The Grisu restaurant offers food and drinks. From the terrace you can watch the action on the Alpine Coaster at its best.