alone through the Nature
Ski touring in the Wildschönau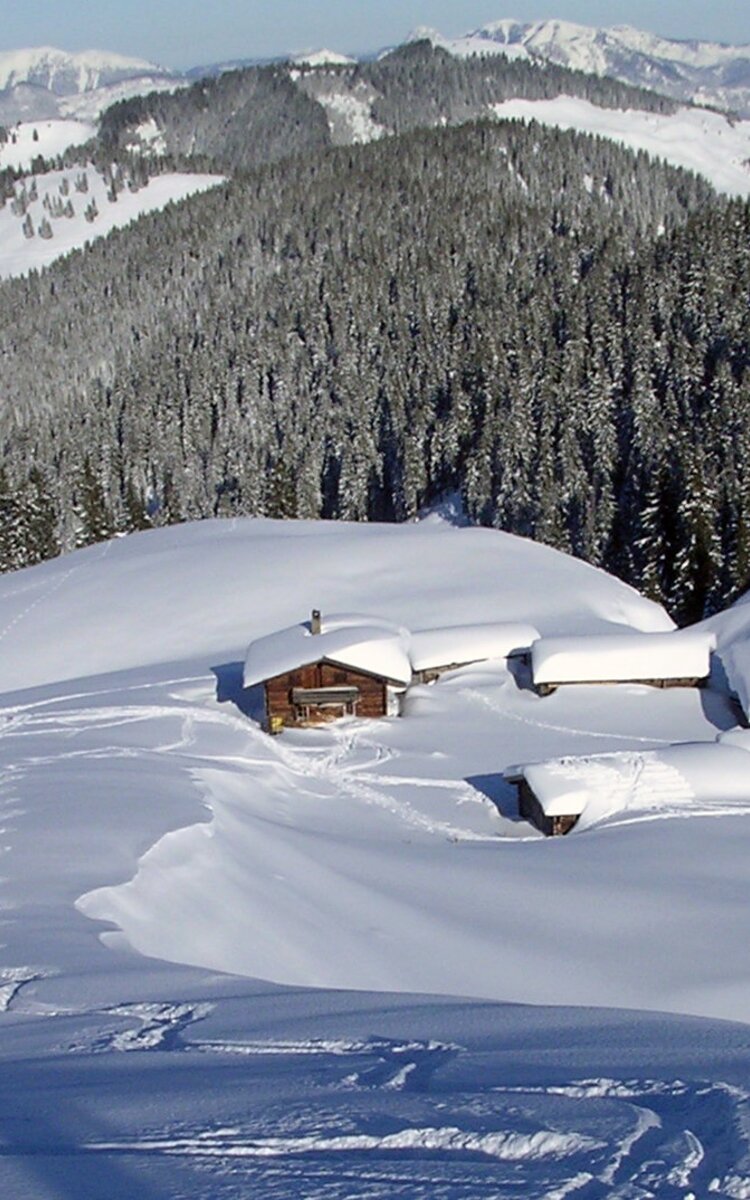 The Wildschönau high valley is still considered an insider tip; You'll never hear about hoards of ski mountaineers in the local mountains. This popular winter sport is an experience away from the pistes on lonely tracks made in the snow. It has a specialised charm for experienced skiers.
Away from the pistes, winter sports enthusiasts can make their first tracks on the Breiteggern, the Großer Beil or the Feldalphorn - unforgettable nature experiences and magnificent views guaranteed!
Summit experiences up to 2300 metres and great mountain panoramas compensate for the ascent. For the return to the valley, gentle slopes await you as well as challenging downhill runs.
On all ski tours, the idyllic huts on the ascent and the silence are a special winter experience.
Our tip: Guided ski tours are also offered for tourers who are unfamiliar with the area. Our experienced guides know the region like the back of their hand and will show you the most beautiful tours through the wintry Wildschönau.
Additional tip: Check the avalanche situation on site before every ski tour so that you are also safe off-piste! With the mountain insurance of the Mountain Rescue Service you are also extra-safe.