Schellhornhof Farm
Krautinger schnapps made by the Prosser family.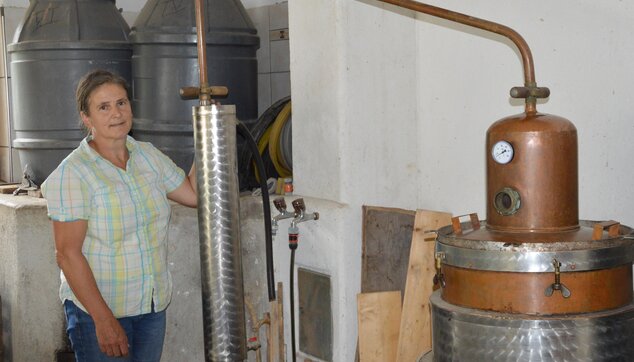 The main ingredient of the famous Krautinger schnapps is the white beet. The schnapps is distilled exclusively in the Wildschönau.
Teresia Prosser from the Schellhornhof Farm distills twice a year to the original recipe for 15 years. Exclusively home grown beets are used in production. Sales directly on the farm.
The Schellhornhof Farm is a listed building and one of the first farmhouses to be built in the Wildschönau. The original frescoes on the fassade depict the the life and suffering of Jesus. The Schellhornhof Farm is one of the stops on our farm to farm walk during the Krautinger week in autumn.
Opening hours
Contact
Schellhornhof
Teresia Prosser
Hauserweg, Oberau 69
6311 Wildschönau