Sledding
Difficulty: Easy
Floodlit tobogganing in Roggenboden
Find your favourite mountain hike, bike route or winter walk. See also a list of all toboggan runs, cross country tracks and snow shoe treks. You'll be spoiled for choice!
In the Wildschönau there's no need to miss out on skiing to try out tobogganing. The lifts on Roggenboden in Oberau run on Wednesday and Thursday nights by floodlight (groups any day). A special hook on the lift drags you up the slope on your toboggan to save your legs!
Open: Wednesdays & Thursdays. For groups of 20 and over anytime and weather permitting.
Bookings T +43 664 125 4031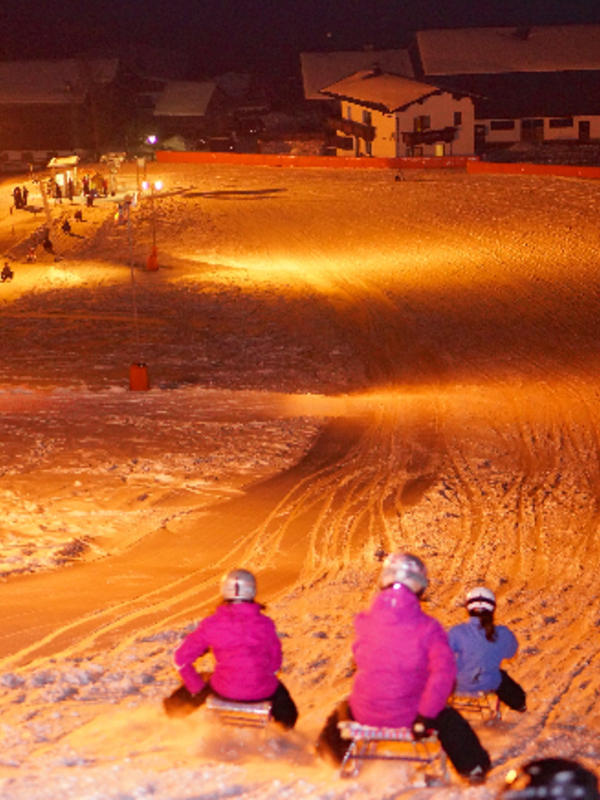 There's more!
Similar tours