Mountain Biking
Difficulty: medium
Oberau-Auffach and Schönanger Alm
Oberau - Auffach - Schönangeralm
Start at the outdoor swimming pool in Oberau. Take the Wildschönau road towards Oberau. About 1 km after the church, turn left to Roggenboden and drive to Hotel Talhof. Here, turn left up onto Sonnbergstraße in the direction of Horler Stiege. Approximately 900m after the Hotel Silberberger turn right onto the wide forest path. The route becomes narrower and is partially very steep downhill, you may want to dismount here. Go downhill via Schrattental path to Auffach and take the Wildschönau road back to Oberau.
Variation: In Auffach you can extend the tour another 6 km to the beautiful Schönanger Alm. Turn left instead of right at the Spar market and ride along the quiet road to Schönanger. Return on the same route.
Details
| | |
| --- | --- |
| Max. Altitude | 1047 |
| Start | TVB Wildschönau |
| End | Schatzbergbahn Auffach |
| Public access | Bus stop z'Bach |
| Equipment | Helmet, bike wear |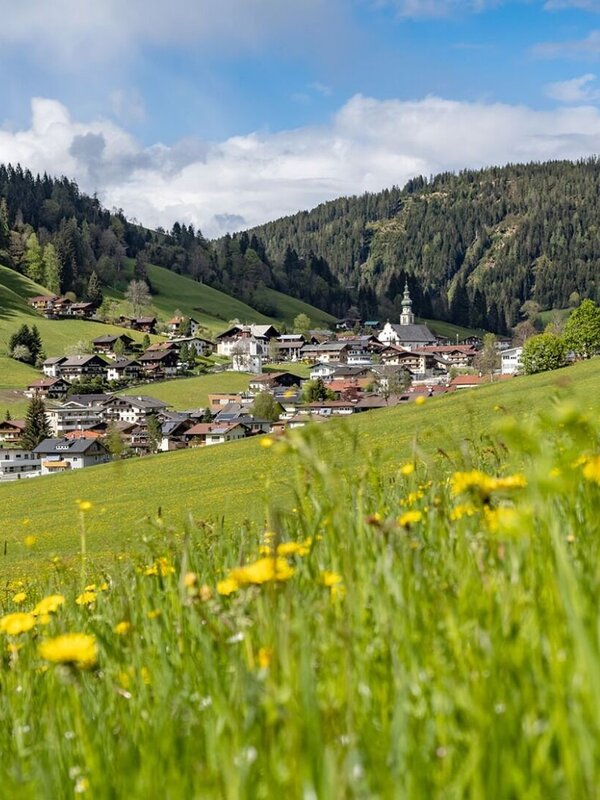 Tips for you
Good to know
There's more!
Similar tours