Foisching
Mountain restaurant.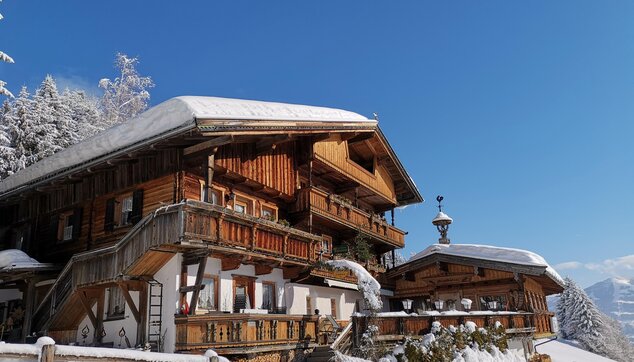 The mountain restaurant is located an approx. 30 minutes walk from the village of Grafenweg-Niederau.
Lovely Tirolean house with cosy wooden guest rooms, large terrace and deer park. In winter daily sleigh rides to the deer park.
Spare ribs and roast leg of pork can be ordered in advance, house music TBA.
Opening hours
02/12/2023 - 22/12/2023
saturday & sunday
11:00 - 22:00

25/12/2023 - 07/01/2024
monday - sunday
11:00 - 22:00

08/01/2024 - 31/03/2024
wednesday - sunday
11:00 - 22:00

Contact
Jausenstation Foisching
Ossi Hausberger
Grafenweg, Niederau 274
6314 Wildschönau